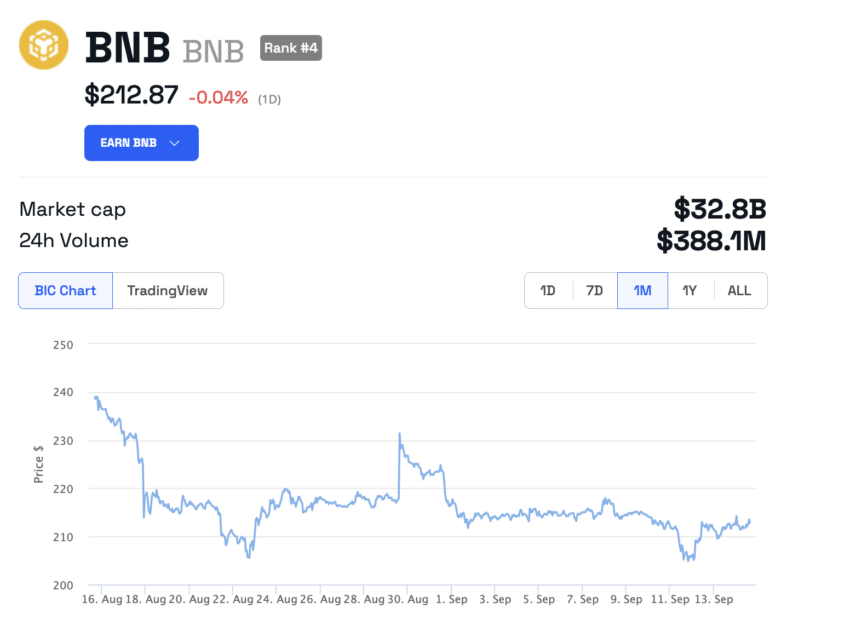 Binance Announces Burn of Idle BUSD Tokens
Binance has announced a burn of idle Binance-pegged BUSD tokens on various chains as it ceases support for the stablecoin. Binance has been gradually cutting ties with its stablecoin BUSD. Previously, it has announced the delisting of BUSD trading pairs on various occasions. Binance Burns Tokens on Four Networks The crypto exchange announced on X […]
Don't got time to read? Listen it & multi task
Binance has announced a burn of idle Binance-pegged BUSD tokens on various chains as it ceases support for the stablecoin.
Binance has been gradually cutting ties with its stablecoin BUSD. Previously, it has announced the delisting of BUSD trading pairs on various occasions.
Binance Burns Tokens on Four Networks
The crypto exchange announced on X (Twitter):
"Later today [Thursday], Binance will burn a number of idle Binance-pegged tokens.

The equivalent amount of tokens on their native networks, which were used as collateral, will then be released."
Apart from BUSD coins, the exchange will also delist TUSD pairs. The exchange will burn the following tokens and release its collateral on the native chains:
TUSDOLD (BSC)
BUSD (MATIC)
BUSD (BSC)
BUSD (BNB)
BUSD (TRX)
Click here to learn about the seven best Binance alternatives for 2023.
Binance issues Binance-pegged tokens to facilitate the usage of other blockchain tokens in the BNB chain. BeInCrypto previously explained:
"The exchange is supposed to issue B-token only after storing 100% collateral of the original token. For example, for every 100 B-USDC, it must have 100 USDC as collateral."
The community has thanked Binance for the transparency.
The development comes as the exchange announced the demise of BUSD after its issuer Paxos stopped minting the stablecoin. Previously, on Aug. 30, BeInCrypto reported that the exchange delisted eight BUSD trading pairs.
In a separate development, Binance updated its fiat liquidity provider program to issue rebates based on the previous week's performance. As of writing, BNB is trading at $212.70, down by just 0.04% in the past 24 hours.
Click here to read our Binance exchange review for 2023.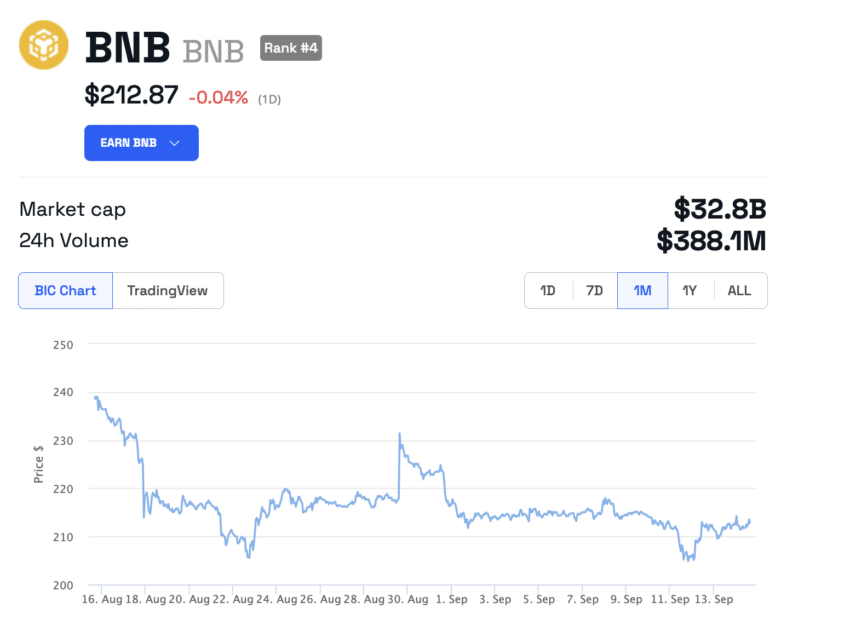 Do you have anything to say about the Binance token burn or anything else? Write to us or join the discussion on our Telegram channel. You can also catch us on TikTok, Facebook, or X (Twitter).
For BeInCrypto's latest Bitcoin (BTC) analysis, click here.
The post Binance Announces Burn of Idle BUSD Tokens appeared first on BeInCrypto.