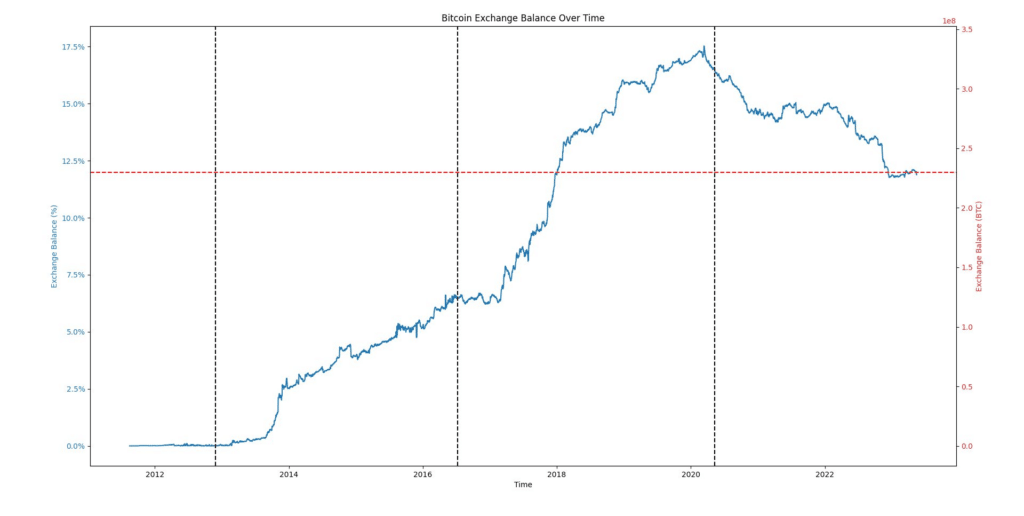 Bitcoin illiquid supply hits all-time high as hodlers' resolve fastens
Bitcoin's illiquid supply has reached a new all-time high as hodlers spend less than they accumulate. The surge in illiquid supply is a testament to the resolve of Bitcoin investors in a time of high FIAT inflation and macroeconomic concerns. Source: Glassnode Traditionally 'illiquid supply' refers to the amount of Bitcoin held by entities and […]
Don't got time to read? Listen it & multi task
Bitcoin's illiquid supply has reached a new all-time high as hodlers spend less than they accumulate.
The surge in illiquid supply is a testament to the resolve of Bitcoin investors in a time of high FIAT inflation and macroeconomic concerns.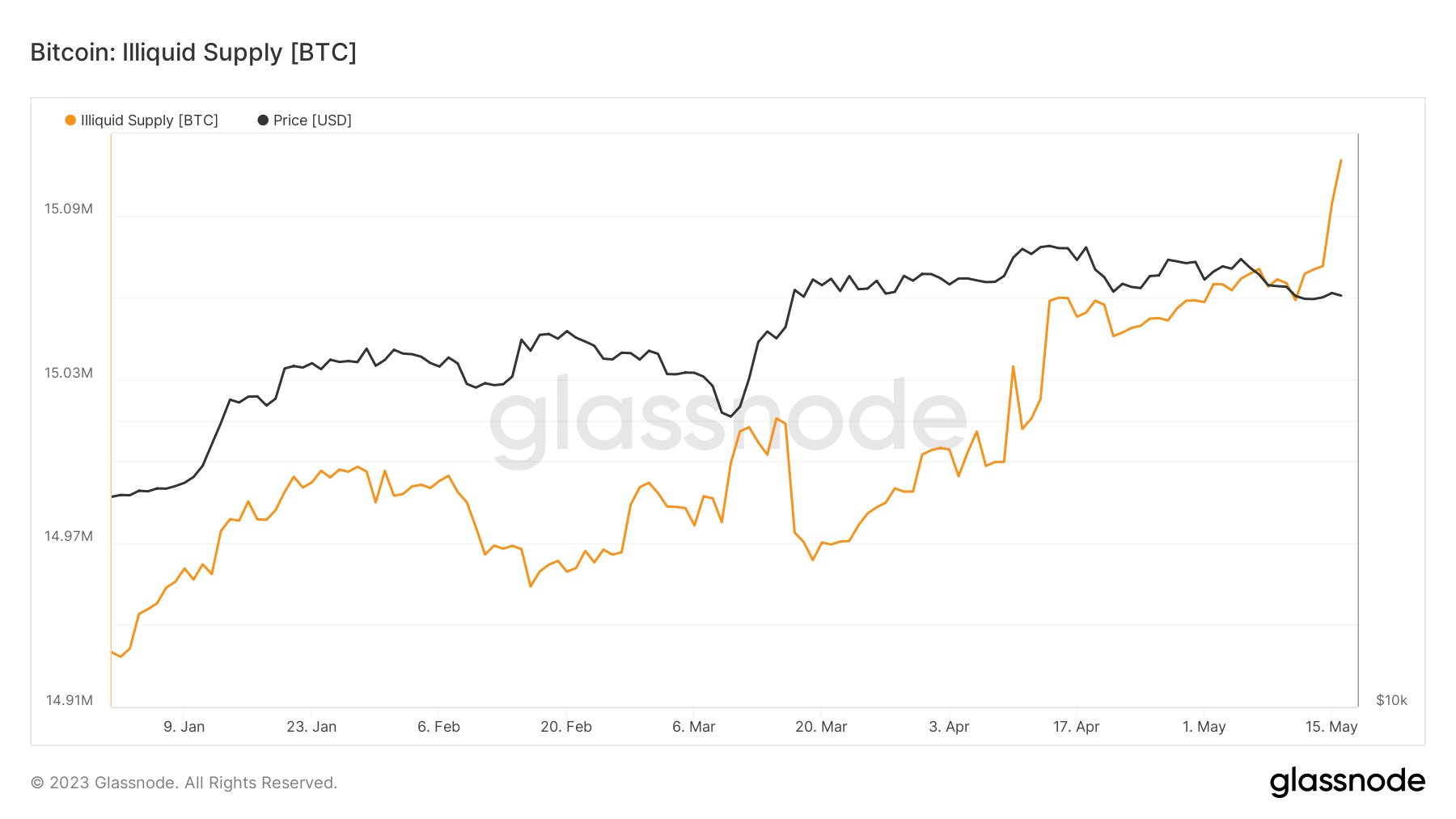 Traditionally 'illiquid supply' refers to the amount of Bitcoin held by entities and is not readily available for trading or selling.
Glassnode takes a more nuanced approach to determine illiquid supply and uses statistical methods to distinguish between entities that are primarily sending/selling or receiving/buying Bitcoin and how much time has passed since an entity has spent Bitcoins. It considers Bitcoin illiquid if it's held by entities that historically spend or sell only a small portion of their received Bitcoin.
Illiquid supply reached an unprecedented high, with 15.110 million Bitcoin now held by such entities. This figure represents a significant increase from last month's record of 15.056 million, accounting for approximately 78% of the circulating supply.
What's causing the reduced liquidity?
The increase in Bitcoin's illiquid supply can be attributed to various factors. One of the most important is the behavior of short-term holders who have held Bitcoin for less than six months. This cohort currently holds over 20% of the supply, and their holdings have seen a notable uptick in recent weeks. This trend suggests that short-term holders, many of whom purchased Bitcoin in Q4 2022 and Q1 2023, are transitioning into long-term holders. As these individuals continue to hold onto their Bitcoin, the illiquid supply is expected to rise further.
The rise in Bitcoin's illiquid supply comes during heightened inflation in fiat currencies worldwide. As central banks print money in response to economic pressures, the value of traditional currencies is diluted. In contrast, Bitcoin, with its capped supply and fixed emissions, is often regarded as a hedge against inflation. Moreover, the increase in illiquid supply suggests that more individuals recognize Bitcoin's potential as a store of value and are choosing to hold onto their assets rather than trading or selling them.
The thesis is also somewhat supported by the correlation to a decrease in Bitcoin held on exchanges as the illiquid supply rises. At the start of 2020, exchanges held 17.5% of the Bitcoin supply. This figure has since fallen to around 12%, indicating that more individuals are choosing to hold their Bitcoin in private wallets.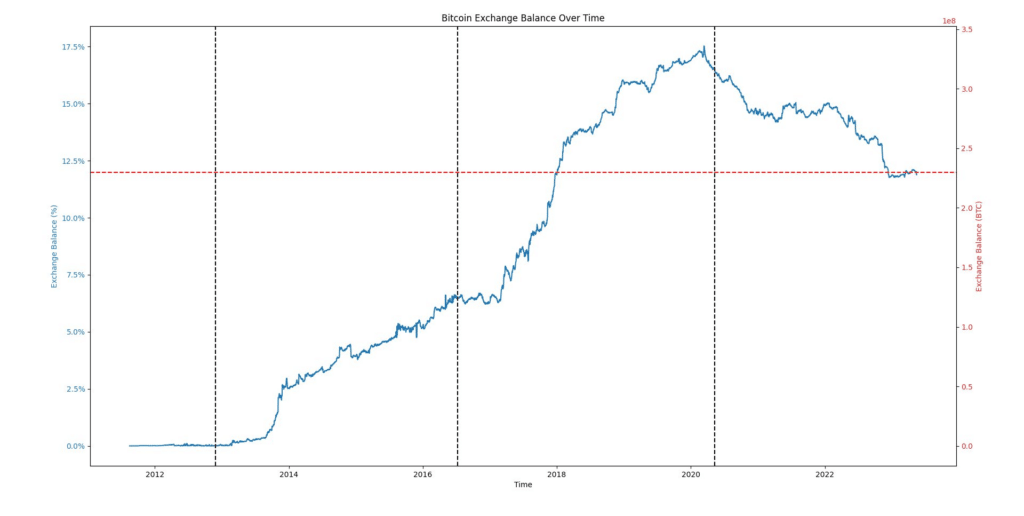 The collapse of major crypto exchanges in 2022 further expedited Bitcoin leaving exchanges. However, it also may have impacted the illiquid supply to some degree, as liquidators still hold billions of dollars worth of crypto in bankruptcy hearings for the failed exchanges.
The rise in Bitcoin's illiquid supply is a testament to the growing recognition of Bitcoin as a hedge against inflation and a store of value. As more individuals choose to hold onto their Bitcoin, the illiquid supply will rise. This trend contrasts starkly with FIAT economies, as reduced spending is linked to higher living costs rather than accumulating wealth. It is important to note that, with several countries such as the UK undergoing a 'cost of living crisis,' spending on crypto could also decrease as people cut back on non-essentials.
The post Bitcoin illiquid supply hits all-time high as hodlers' resolve fastens appeared first on CryptoSlate.