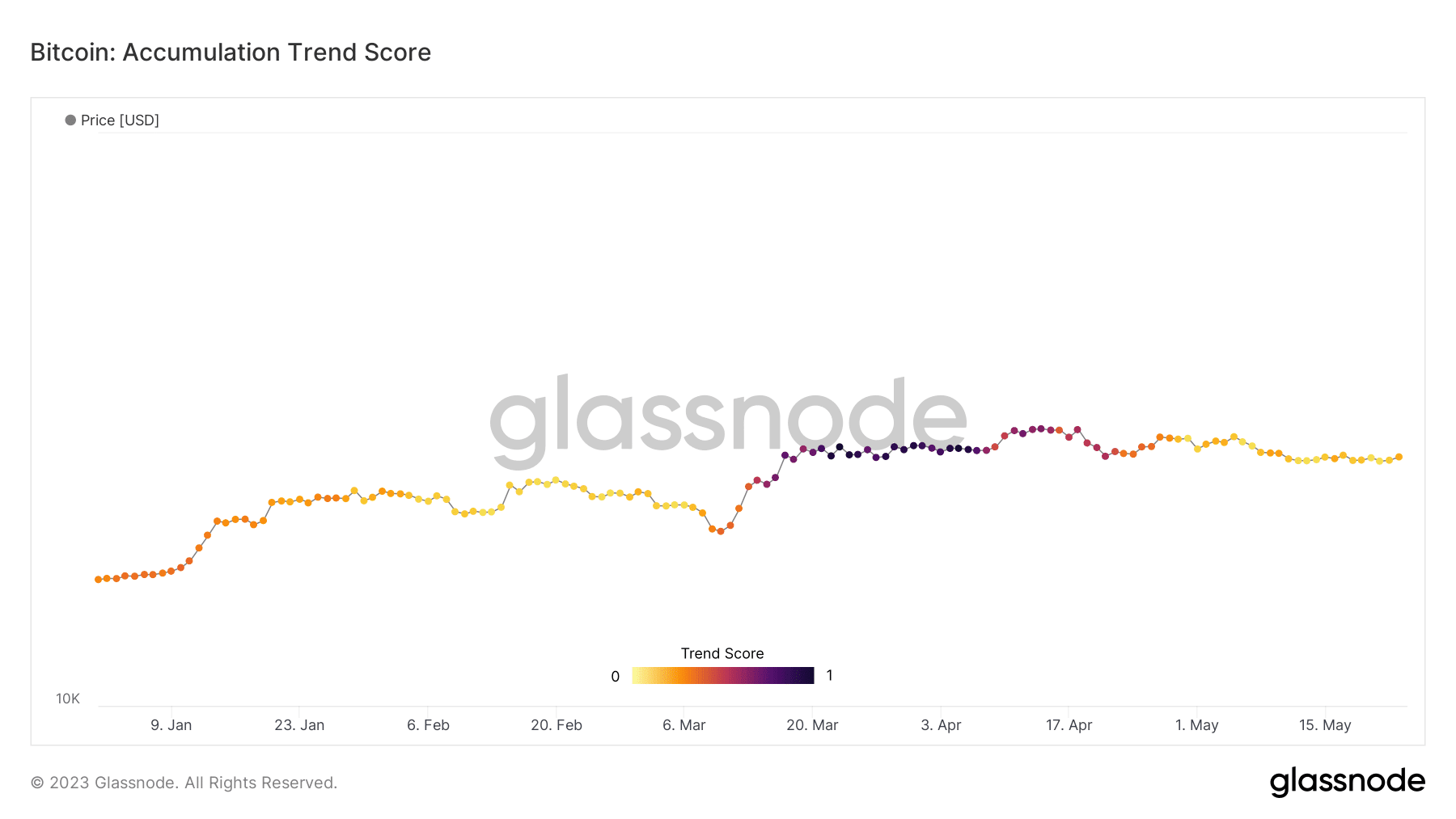 Bitcoin whales resume accumulation following brief respite
Quick Take The accumulation trend score shows the behavior of all cohorts that are either accumulating or distributing Bitcoin. Bitcoin whales with 10,000 BTC or more have accumulated Bitcoin for the better part since April 2023, while Bitcoin has been under $30,000. In the past week, whales who hold 10,000 BTC or more had taken […]
Don't got time to read? Listen it & multi task
Quick Take
The accumulation trend score shows the behavior of all cohorts that are either accumulating or distributing Bitcoin.
Bitcoin whales with 10,000 BTC or more have accumulated Bitcoin for the better part since April 2023, while Bitcoin has been under $30,000.
In the past week, whales who hold 10,000 BTC or more had taken a back seat from accumulating but are now back in the groove denoted by the dark blue.
However, all other cohorts are in a continuous distribution state, which may coincide with increasing macro uncertainty.
The lack of accumulation by those outside the Whale cohort is a concerning feature.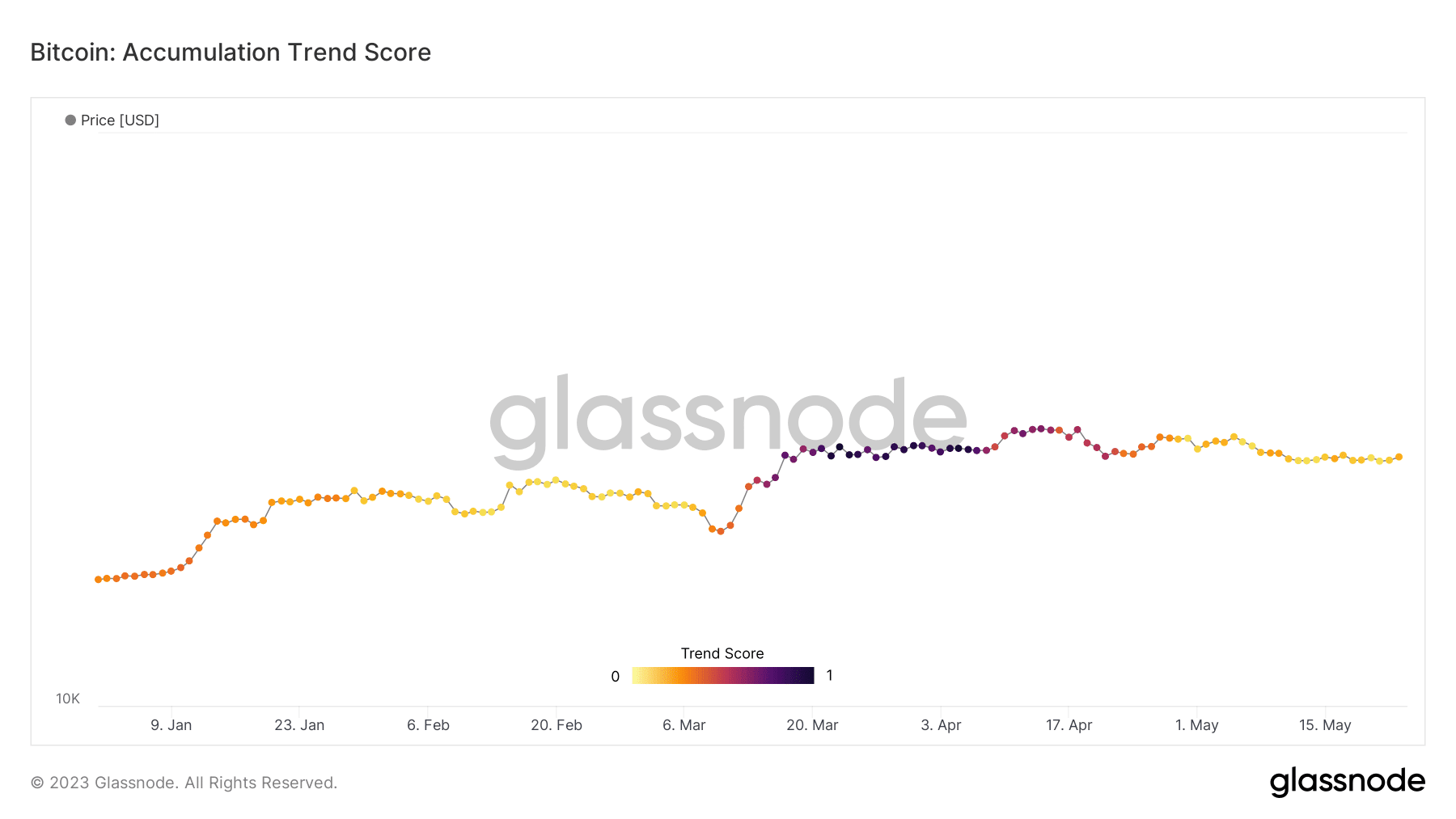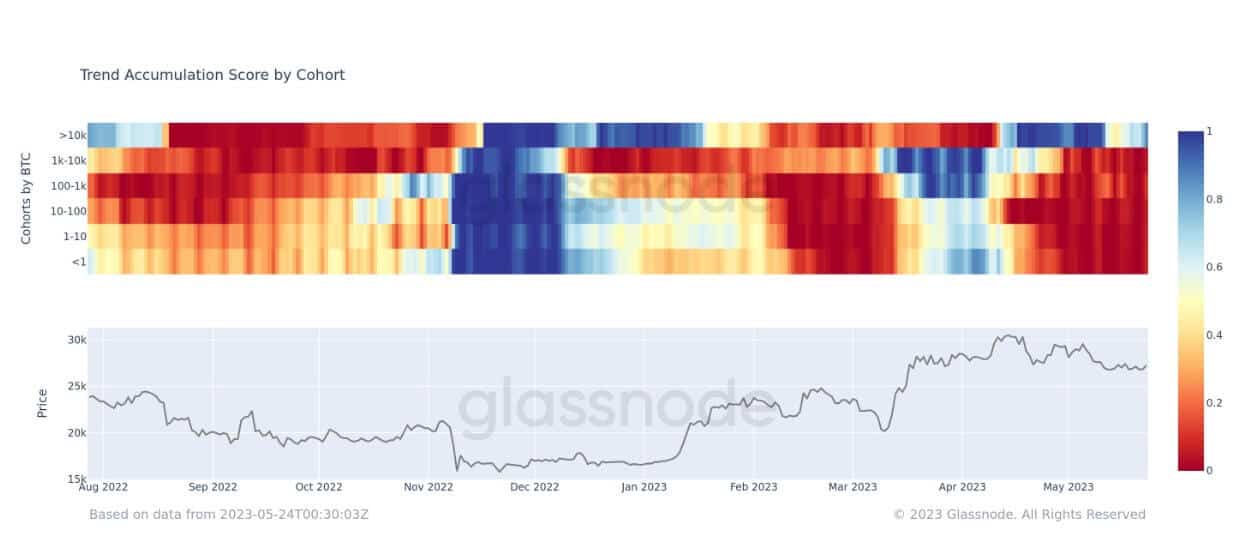 The post Bitcoin whales resume accumulation following brief respite appeared first on CryptoSlate.