Liquidity evaporating, exchange volume hits lowest level of the year
Quick Take Spot market total volume for cryptocurrency exchanges has hit a new low year to date, which further supports the CryptoSlate thesis of lack of liquidity in the market. The current 7-day moving average of exchange volume is $10.4 billion, the lowest level in 2023, which peaked in March at $46.26 billion. The concern […]
Don't got time to read? Listen it & multi task
Quick Take
Spot market total volume for cryptocurrency exchanges has hit a new low year to date, which further supports the CryptoSlate thesis of lack of liquidity in the market.
The current 7-day moving average of exchange volume is $10.4 billion, the lowest level in 2023, which peaked in March at $46.26 billion.
The concern isn't just Bitcoin but Ethereum, USDT, and USDC.
Exchange liquidity is drying up considerably, according to Glassnode, with Bitcoin and ETH approaching three-year lows.
The same is occurring for USDT and USDC, also heading to new lows since early 2022.
As volumes and liquidity continue to head lower, this will only create a more volatile market.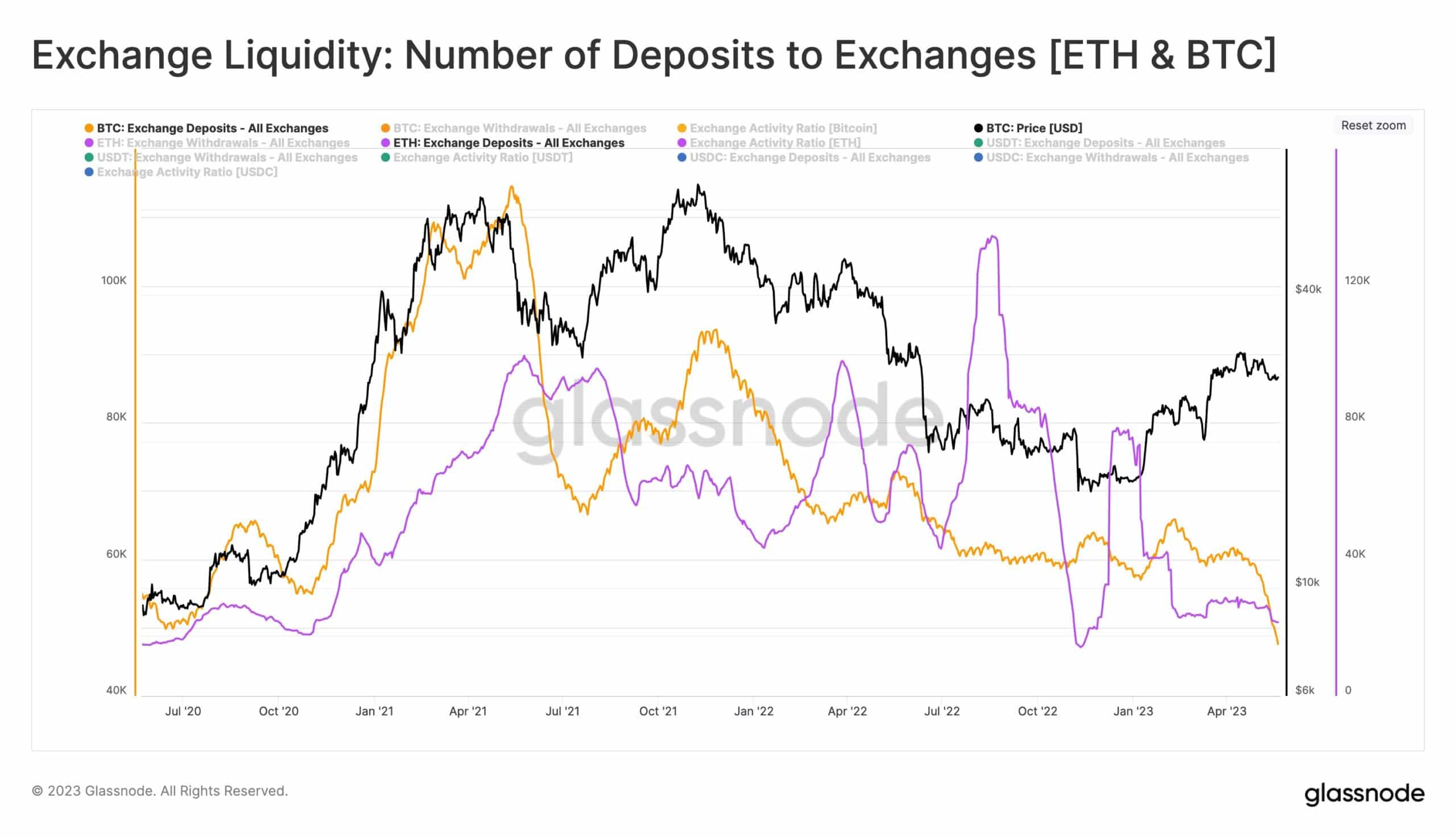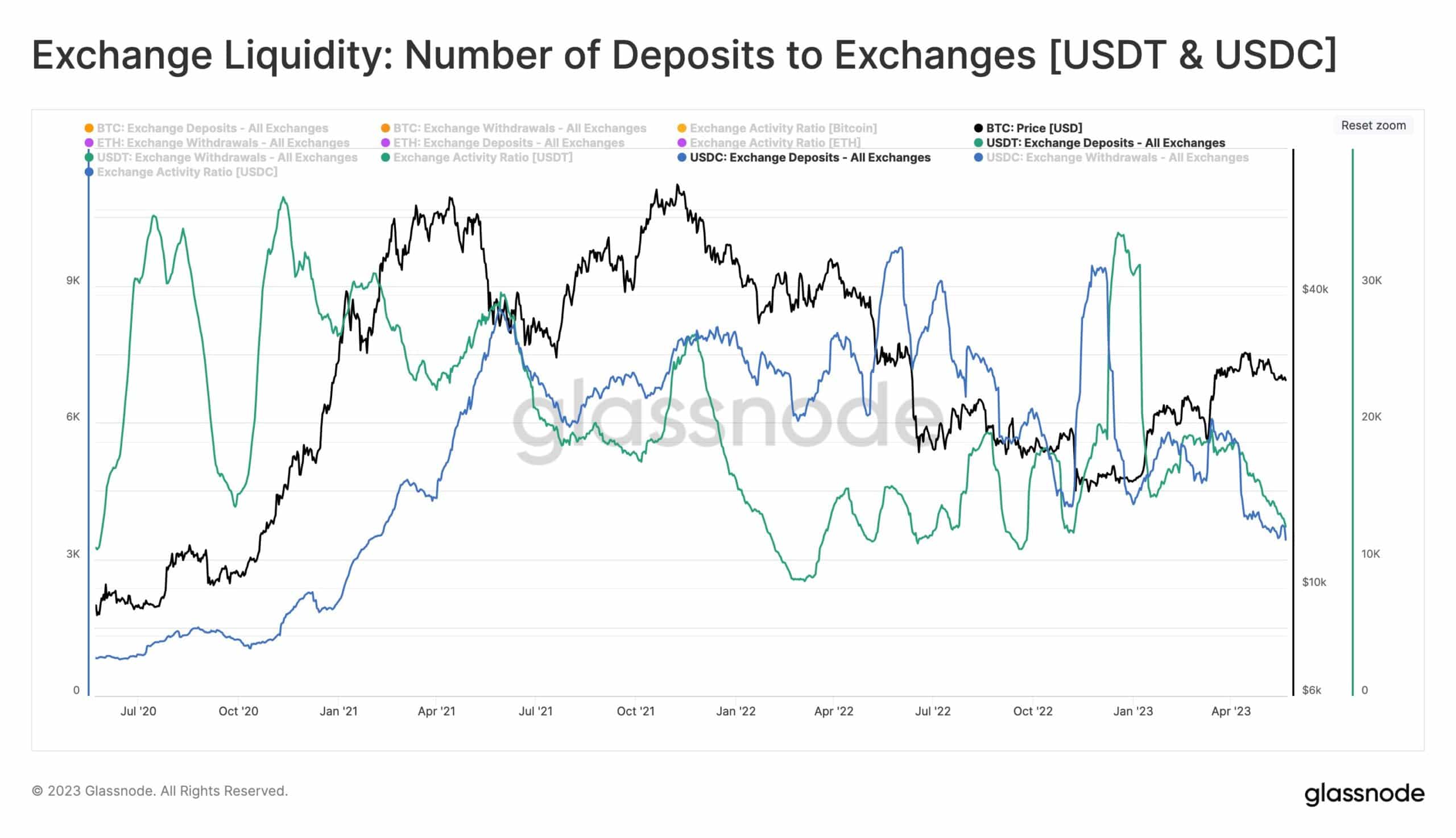 The post Liquidity evaporating, exchange volume hits lowest level of the year appeared first on CryptoSlate.