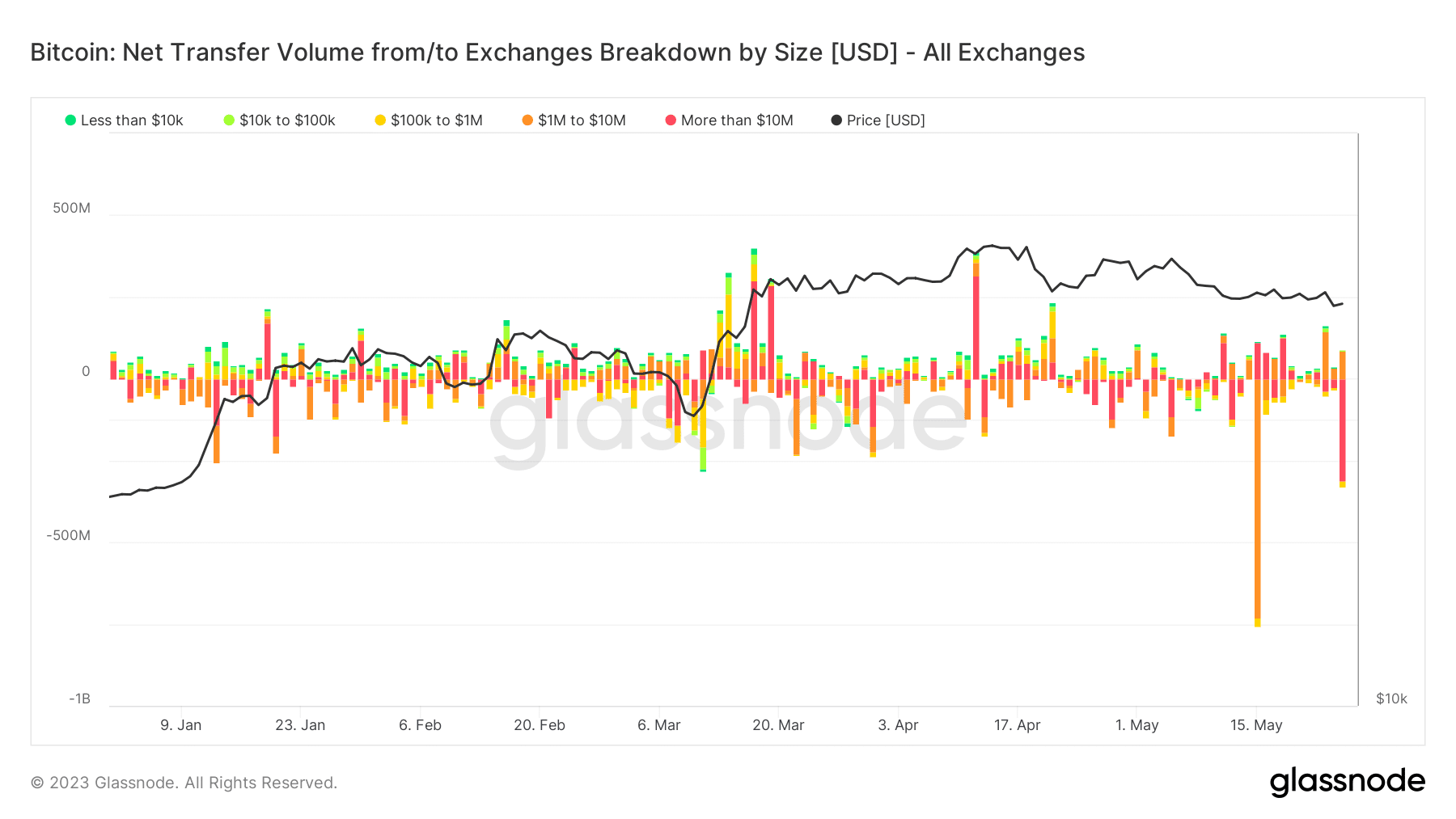 Second largest Bitcoin withdraw from exchanges this year
Quick Take In total, $400 million of Bitcoin was pulled from exchanges yesterday. $300 million was attributed to a single whale using Huobi. This outflow is the second-largest daily exchange withdrawal this year. The biggest withdrawal occurred 11 days ago when $800 million left exchanges. Exchange Netflow: (Source: Glassnode) The post Second largest Bitcoin withdraw […]
Don't got time to read? Listen it & multi task
Quick Take
In total, $400 million of Bitcoin was pulled from exchanges yesterday.
$300 million was attributed to a single whale using Huobi.
This outflow is the second-largest daily exchange withdrawal this year.
The biggest withdrawal occurred 11 days ago when $800 million left exchanges.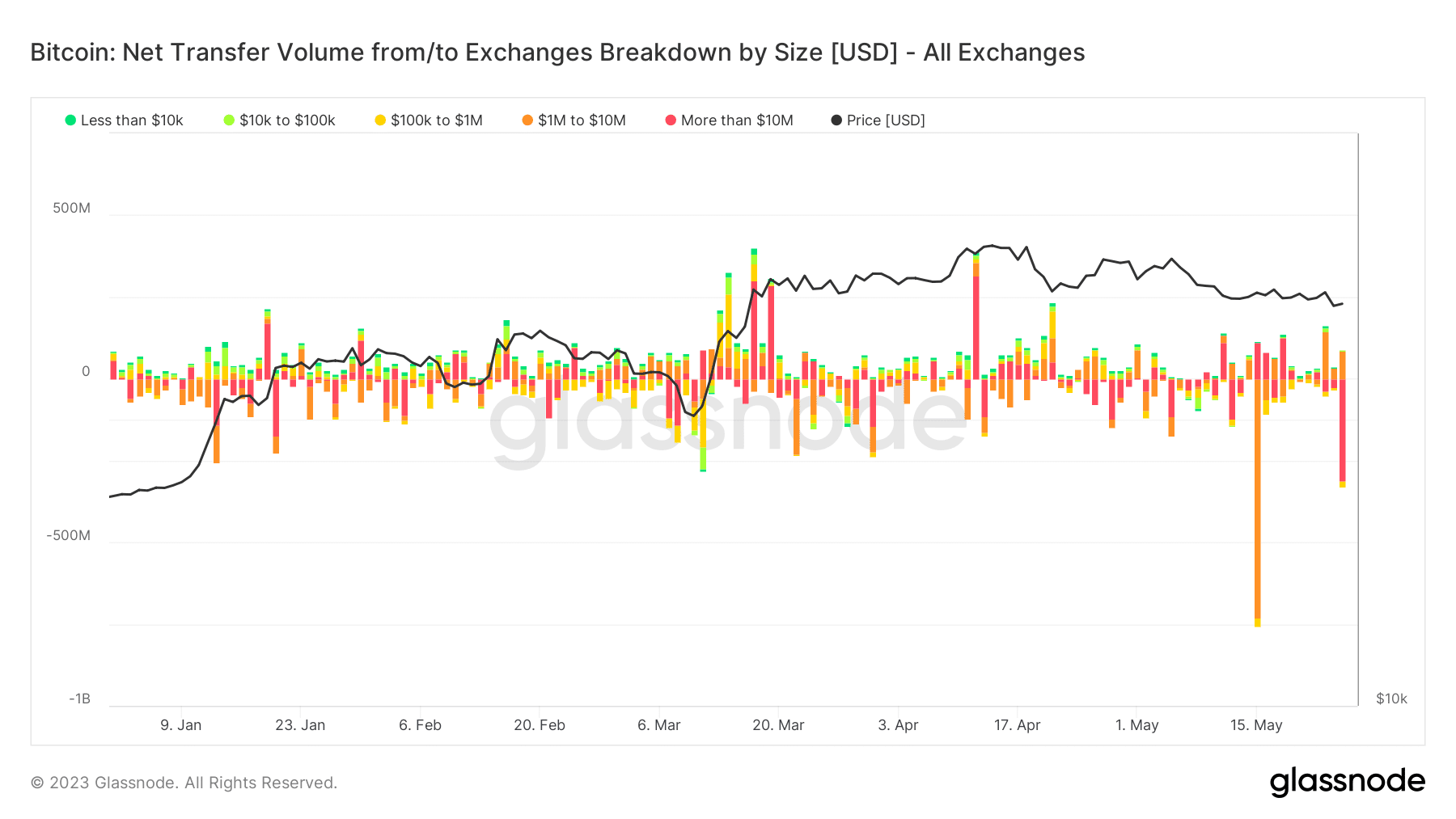 The post Second largest Bitcoin withdraw from exchanges this year appeared first on CryptoSlate.