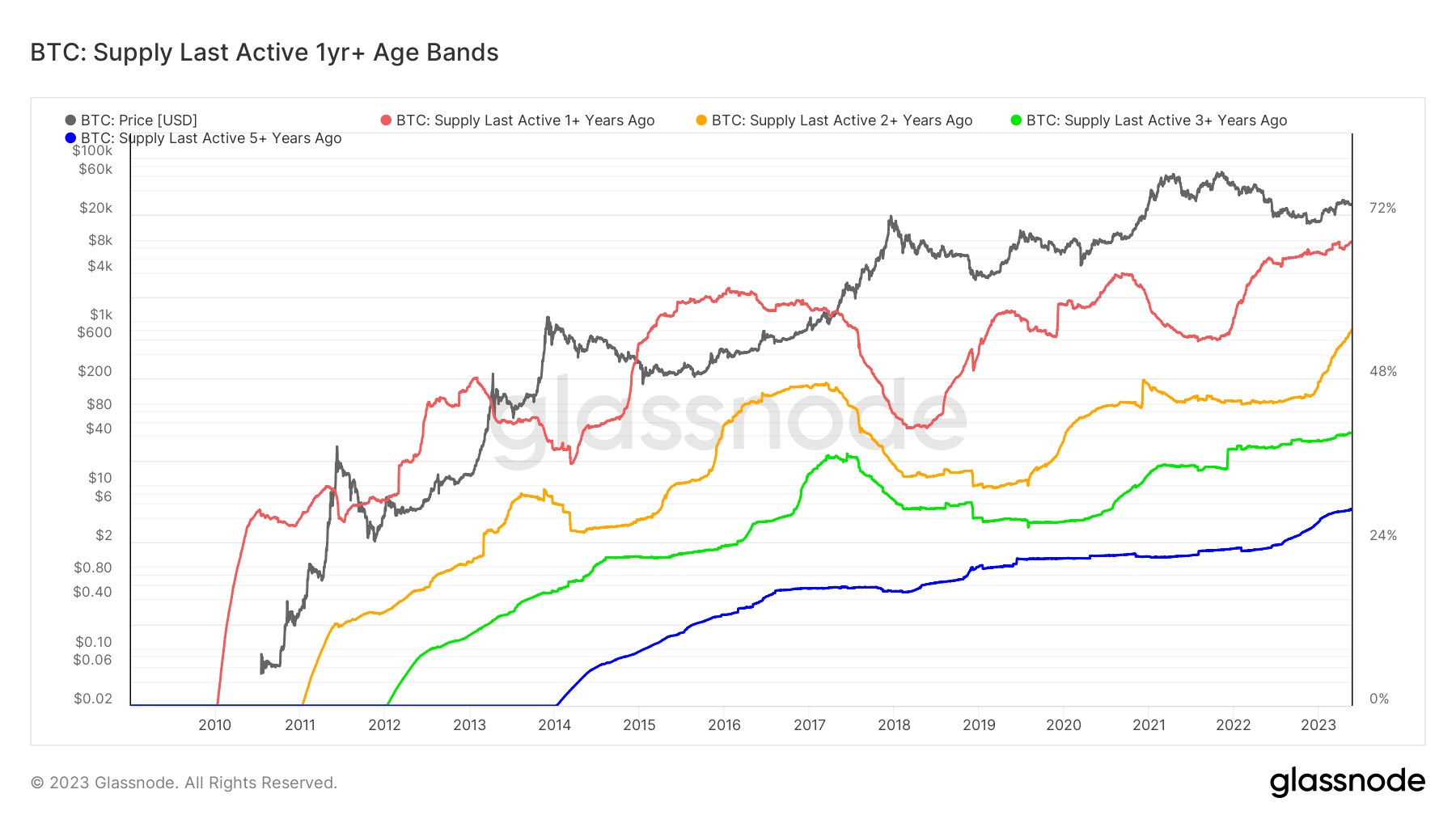 Luna Collapse 1 Year on: BTC hodlers show resolve
Quick Take Bitcoin supply, last active 1+ year ago, has hit a new all-time high: the percent of circulating supply that has not moved in at least one year. This metric has surpassed 68% for the first time. We are firmly in the capitulation zone from last year's Luna collapse; these holders have held for […]
Don't got time to read? Listen it & multi task
Quick Take
Bitcoin supply, last active 1+ year ago, has hit a new all-time high: the percent of circulating supply that has not moved in at least one year.
This metric has surpassed 68% for the first time.
We are firmly in the capitulation zone from last year's Luna collapse; these holders have held for one turbulent year.
Between April and June 2022, Bitcoin dropped from $48,000 to $19,000.
All other age bands are at all-time highs as well;
SLA 2+  years: 55.19%
SLA 3+ years: 40.03%
SLA 5+ years: 28.877%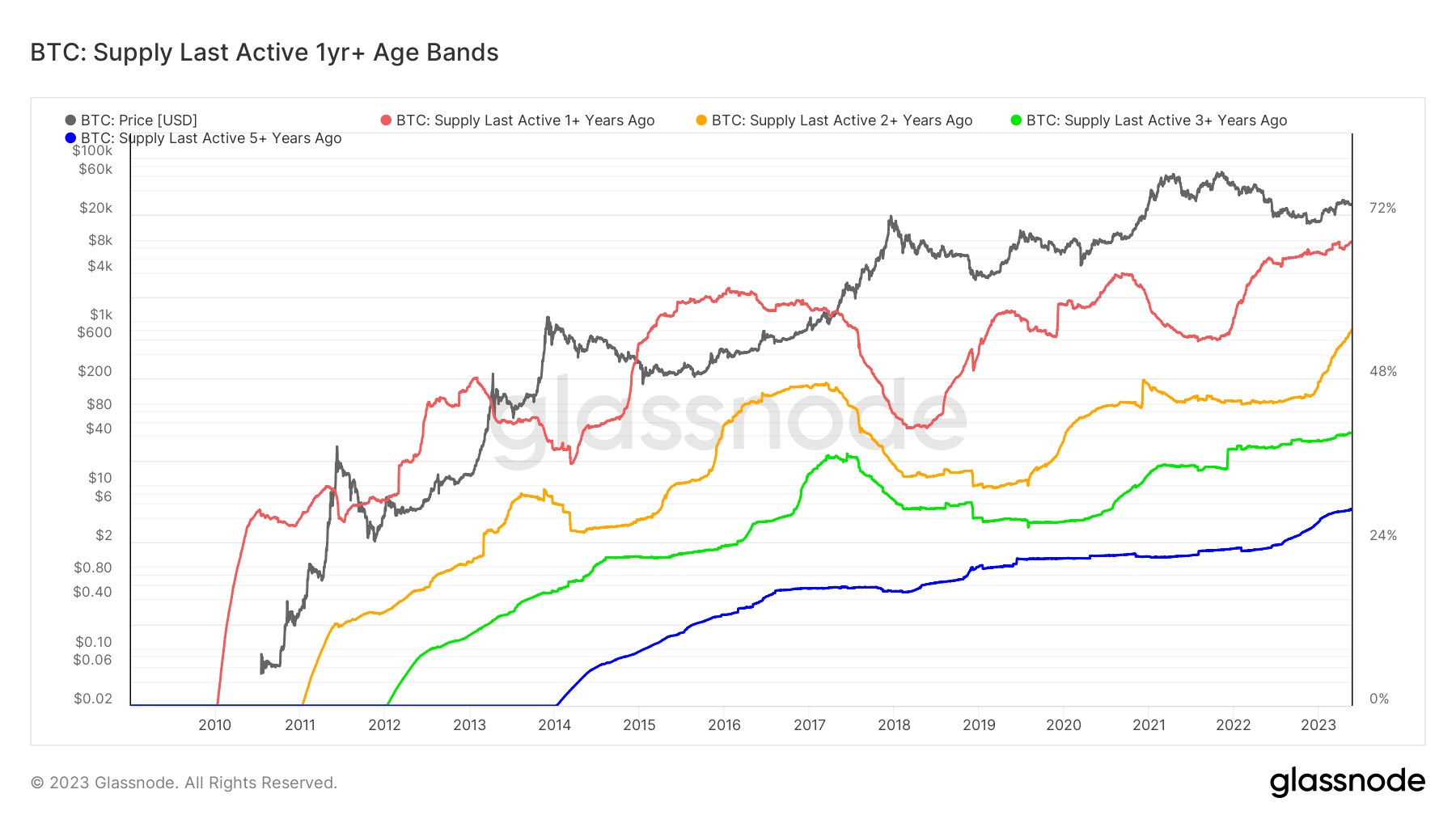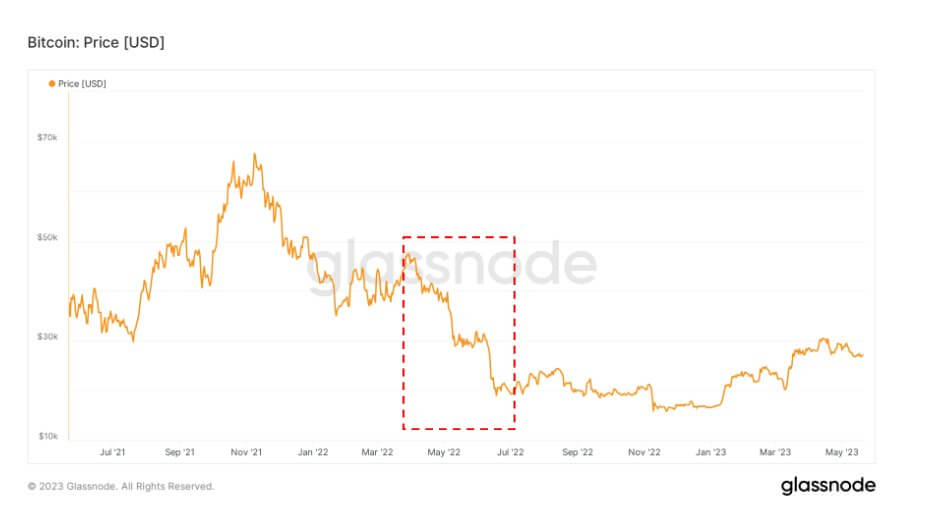 The post Luna Collapse 1 Year on: BTC hodlers show resolve appeared first on CryptoSlate.