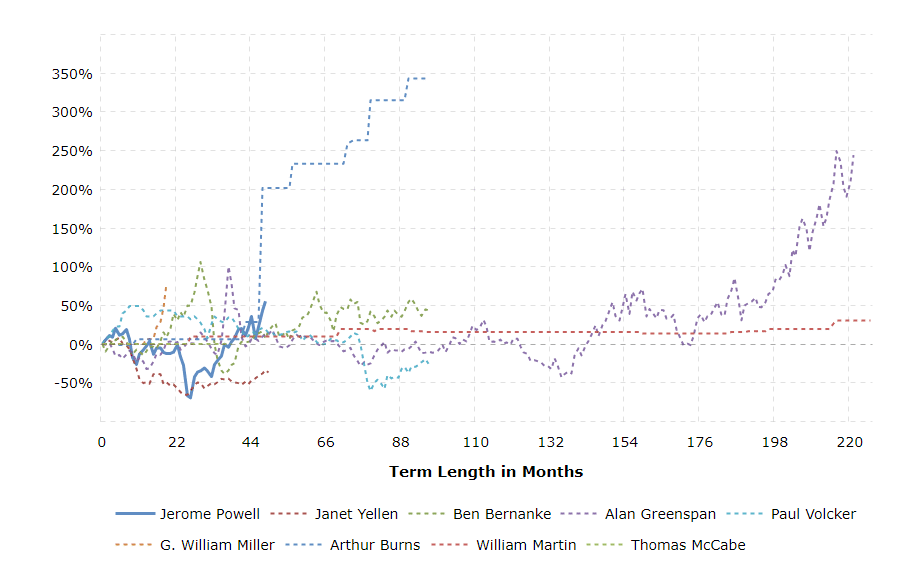 Oil prices have surged 55% during Jerome Powell's tenure as Fed Chair
Quick Take WTI Crude oil is currently hovering around the $90 a barrel mark, with Brent crude oil reaching as high as $93 a barrel. This escalation, if sustained, is likely to exert additional inflationary pressure on global central banks. Under the stewardship of Jerome Powell, the Federal Reserve has witnessed a 55% surge in […]
Don't got time to read? Listen it & multi task
Quick Take
WTI Crude oil is currently hovering around the $90 a barrel mark, with Brent crude oil reaching as high as $93 a barrel. This escalation, if sustained, is likely to exert additional inflationary pressure on global central banks.
Under the stewardship of Jerome Powell, the Federal Reserve has witnessed a 55% surge in oil prices — the second-highest increase seen by any Fed chair 50 months into their tenure. This inflationary trend was only surpassed by Arthur Burns's term in the 1970s when oil prices skyrocketed by an astounding 200%.
These historical benchmarks provide insights into the potential economic repercussions central banks might face. Sustained high oil prices can heighten inflationary trends, necessitating corrective monetary policy measures. Policymakers will need to tread carefully to balance inflation control while supporting economic recovery in a post-pandemic world.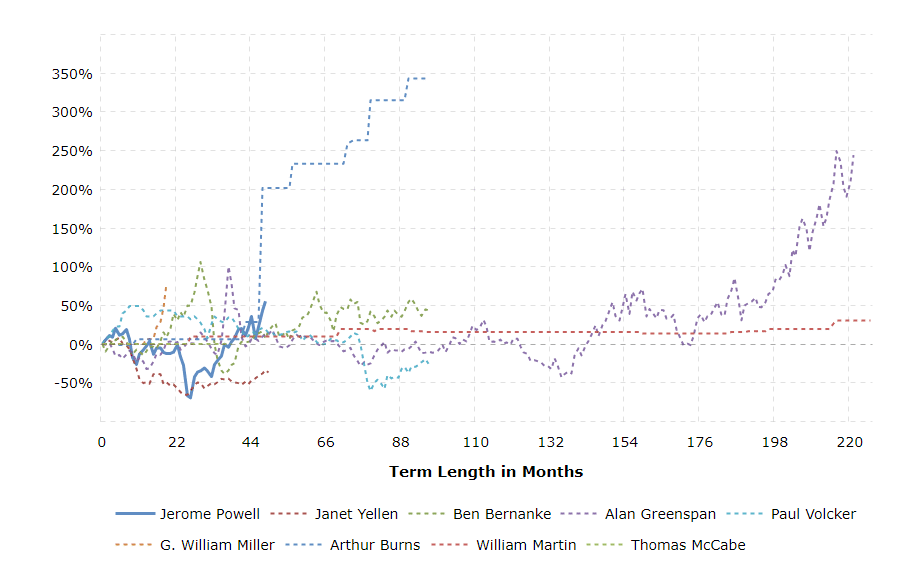 The post Oil prices have surged 55% during Jerome Powell's tenure as Fed Chair appeared first on CryptoSlate.